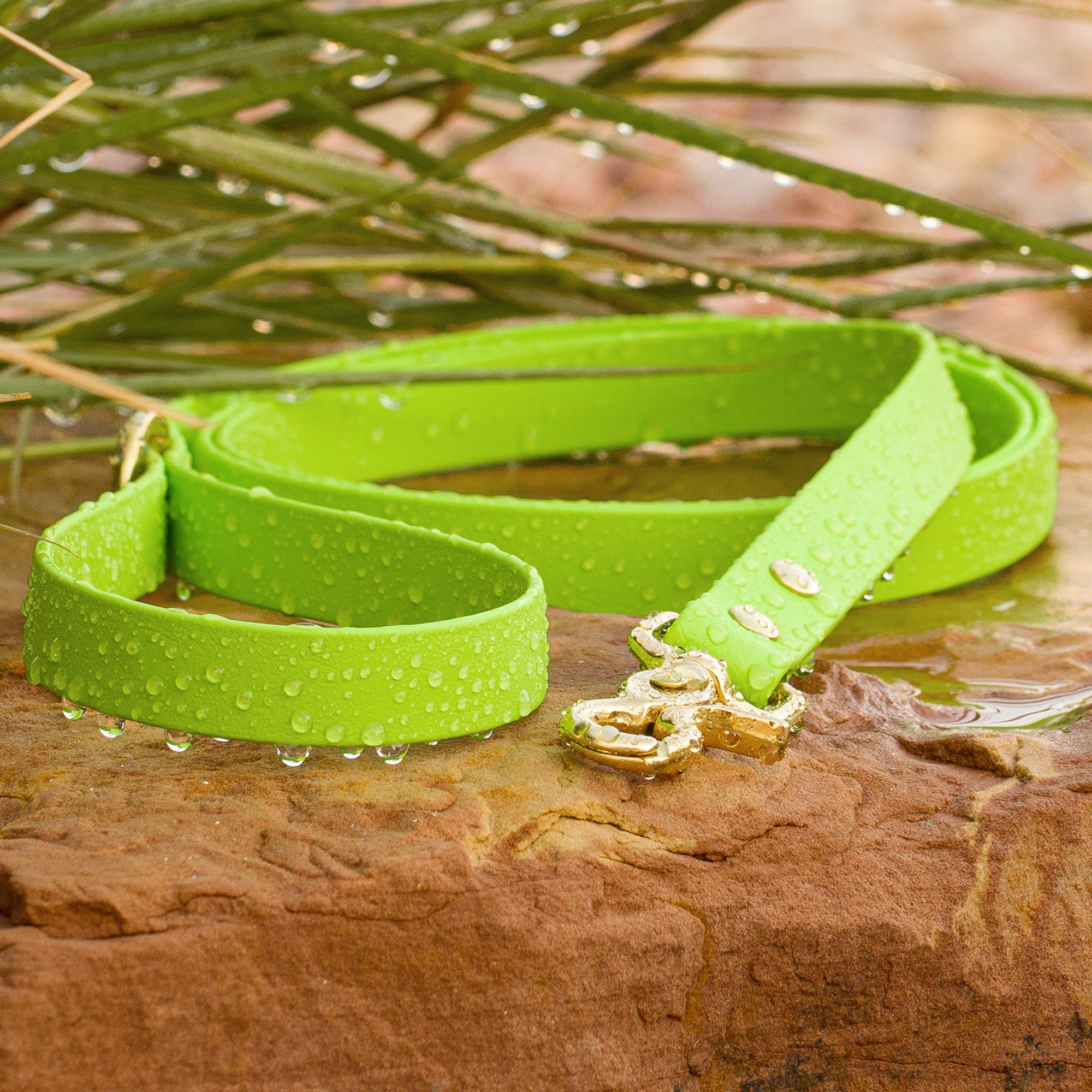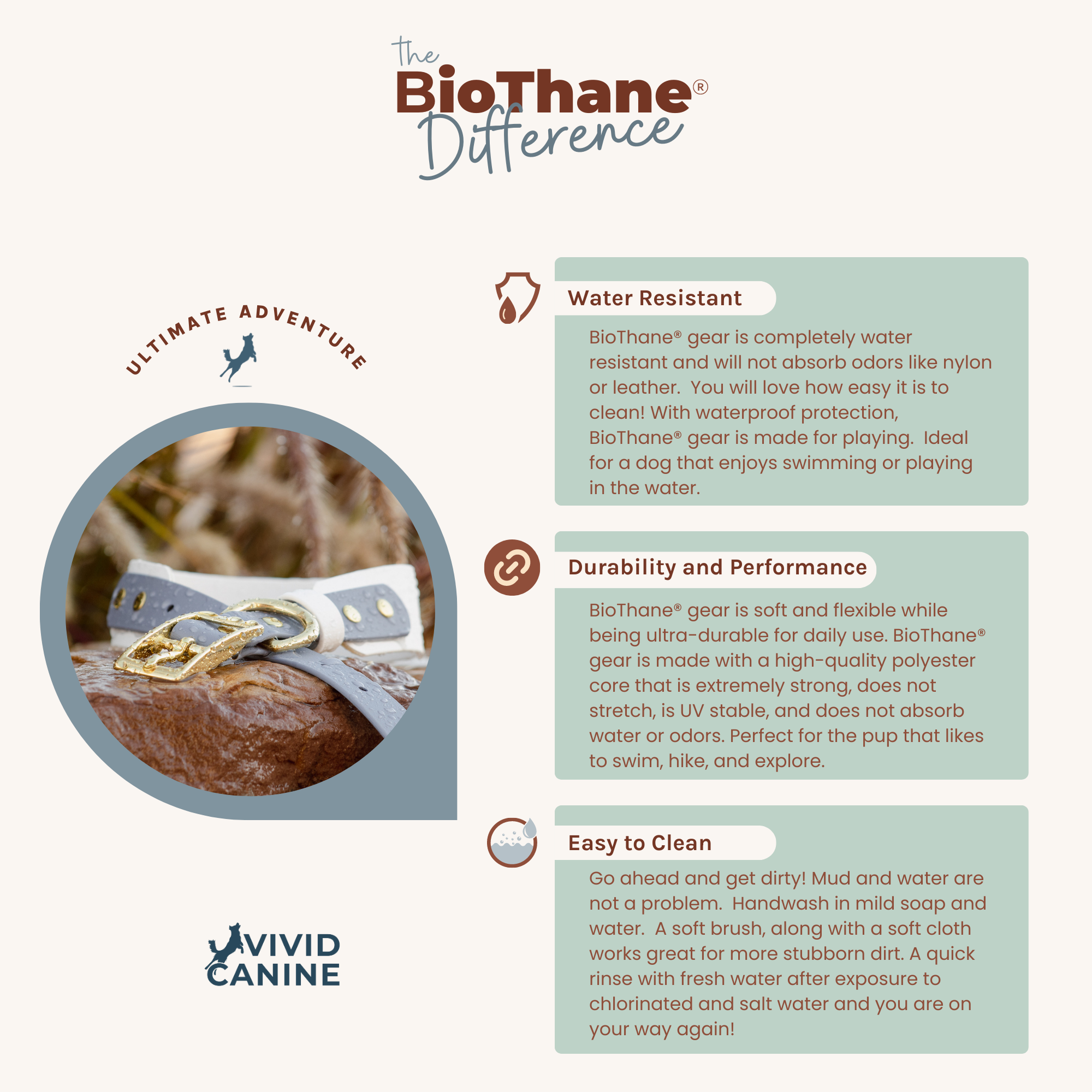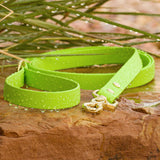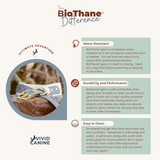 BioThane® Waterproof Dog Leash - Lime
Description

Our BioThane® Waterproof Dog Leash in Lime is perfect for dogs who love water! Your pup will romp through sunshine and puddles with our waterproof BioThane® gear. Our durable BioThane® Waterproof Dog Leash is made from 100% genuine BioThane®, as a result, making it a very reliable dog leash. In addition, it is lightweight, and odor-resistant, and above all - made to last. The vibrant colors are eye-catching, on-trend, and beautiful for both you & your four-legged friend. All at the click of a button--no more smelly wet dog leashes! Regular cleaning is recommended to keep your BioThane® gear looking new.
Details

• Genuine Beta 520 Standard BioThane®

• BioThane® coated webbing is cleanable, durable
and waterproof

• BioThane® will not mold or mildew or absorb
odors

• Machine riveted on both ends with solid brass
hardware

• Use the D-ring to attach a waste bag or keys

• Solid brass hardware

Sizing

• Width 3/4"

• Length 5'

• Weighs 5.3 oz
Care

Hand-wash with mild soap and water. Dry with a soft cloth to maintain the longevity of your new leash.
Why Biothane?

BioThane is made with a Polymer coated webbing. The Polymer coating makes this webbing a great leather alternative, as it is more durable, waterproof, and easy to clean. It is maintenance-free, rinses clean in seconds, will not mold or mildew, and will not absorb odors.
BioThane® Waterproof Dog Leash - Lime