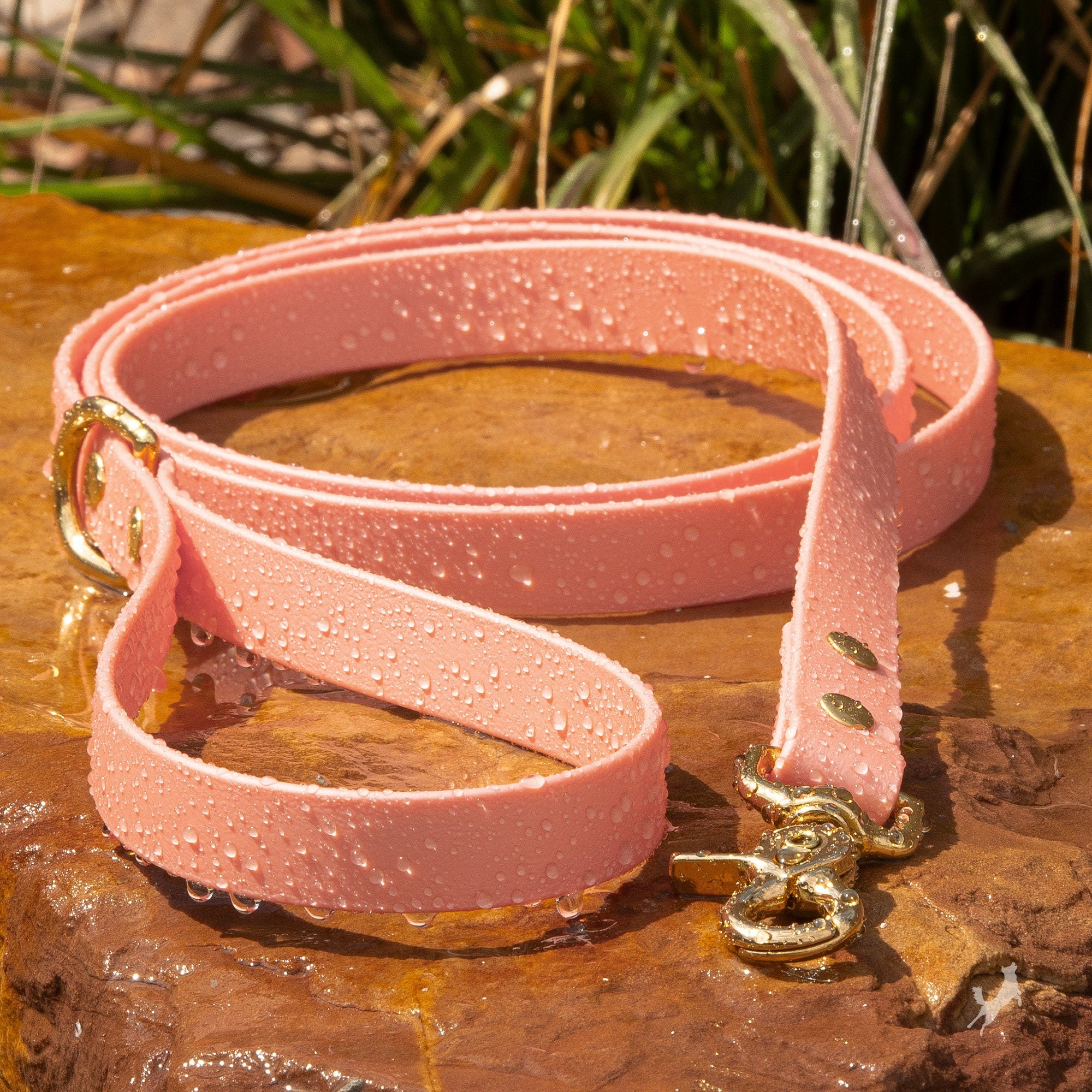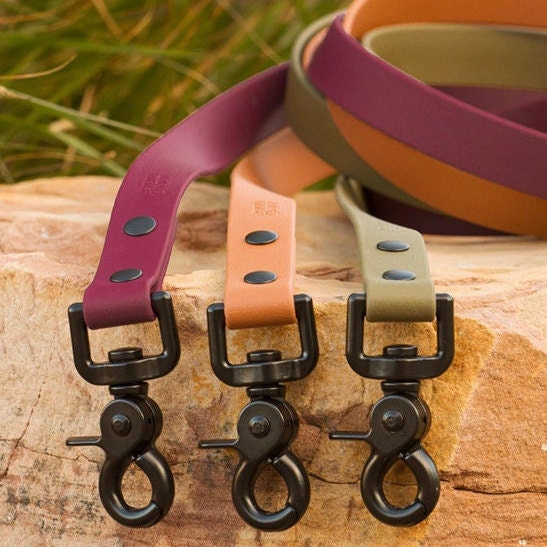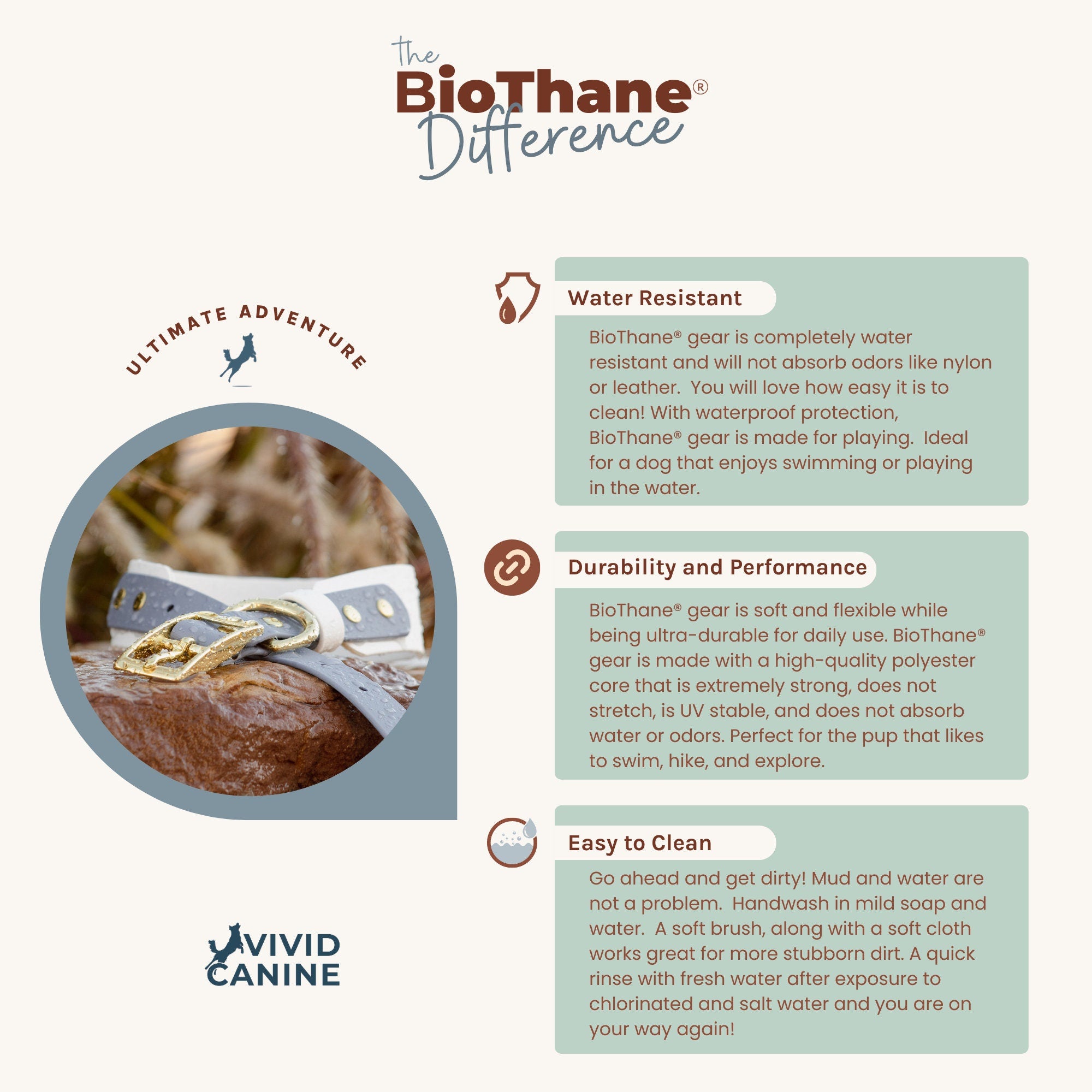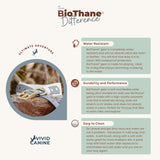 BioThane® Waterproof Dog Leash - Petal Pink
Description

Our Waterproof Leash in Petal Pink is perfect for dogs who love water! Your pup will romp through sunshine and puddles with our waterproof BioThane gear. Our durable BioThane® Waterproof Dog Leash is made from 100% genuine BioThane, as a result, making it a very reliable dog leash. In addition, it is odor-proof and water-resistant, and above all - made to last. The vibrant colors are eye-catching, on-trend, and beautiful for both you and your four-legged friend. All at the click of a button--no more smelly wet dog leashes!
Details

• Genuine Beta 520 Standard BioThane®

• BioThane® coated webbing is cleanable, durable
and waterproof

• BioThane® will not mold or mildew or absorb
odors

• Machine riveted on both ends with your choice of solid
brass or matte black hardware

• Use the D-ring to attach a waste bag or keys

• Solid brass or Matte Black hardware options

• Made in the USA with love
Sizing

• Width 3/4"

• Length 5'

• Weighs 5.3 oz
Care

We recommend handwashing your BioThane® gear with mild soap and water and drying it with a soft cloth. Please keep in mind that brass hardware will tarnish (patina) over time, regularly polishing/cleaning the hardware will minimize tarnishing. Our gold (brass plated) and matte black hardware can show wear and tear over time, however, this is normal and does not affect the integrity of the hardware. To clean the brass plated and matte black hardware, we recommend washing with mild soap and water and drying with a soft cloth.

Important Note: Please make sure to always thoroughly dry all hardware after use in any water, especially salt water. This will help to prevent the hardware from rusting.

While BioThane® is incredibly versatile and repels MOST of the dirt and grime it comes across, please note that it is not completely stain-proof in all circumstances. Regular cleaning is recommended to keep your BioThane® gear looking new.
Why Biothane?

We only use Genuine BioThane® on our leashes and collars. BioThane® is a Polymer-coated webbing. The Polymer coating makes this webbing a great leather alternative, as it is more durable, waterproof, and easy to clean. BioThane® rinses clean in seconds, will not mold or mildew, and will not absorb odors. BioThane® is manufactured in the USA. Regular cleaning is recommended to keep your BioThane gear looking new.
BioThane® Waterproof Dog Leash - Petal Pink