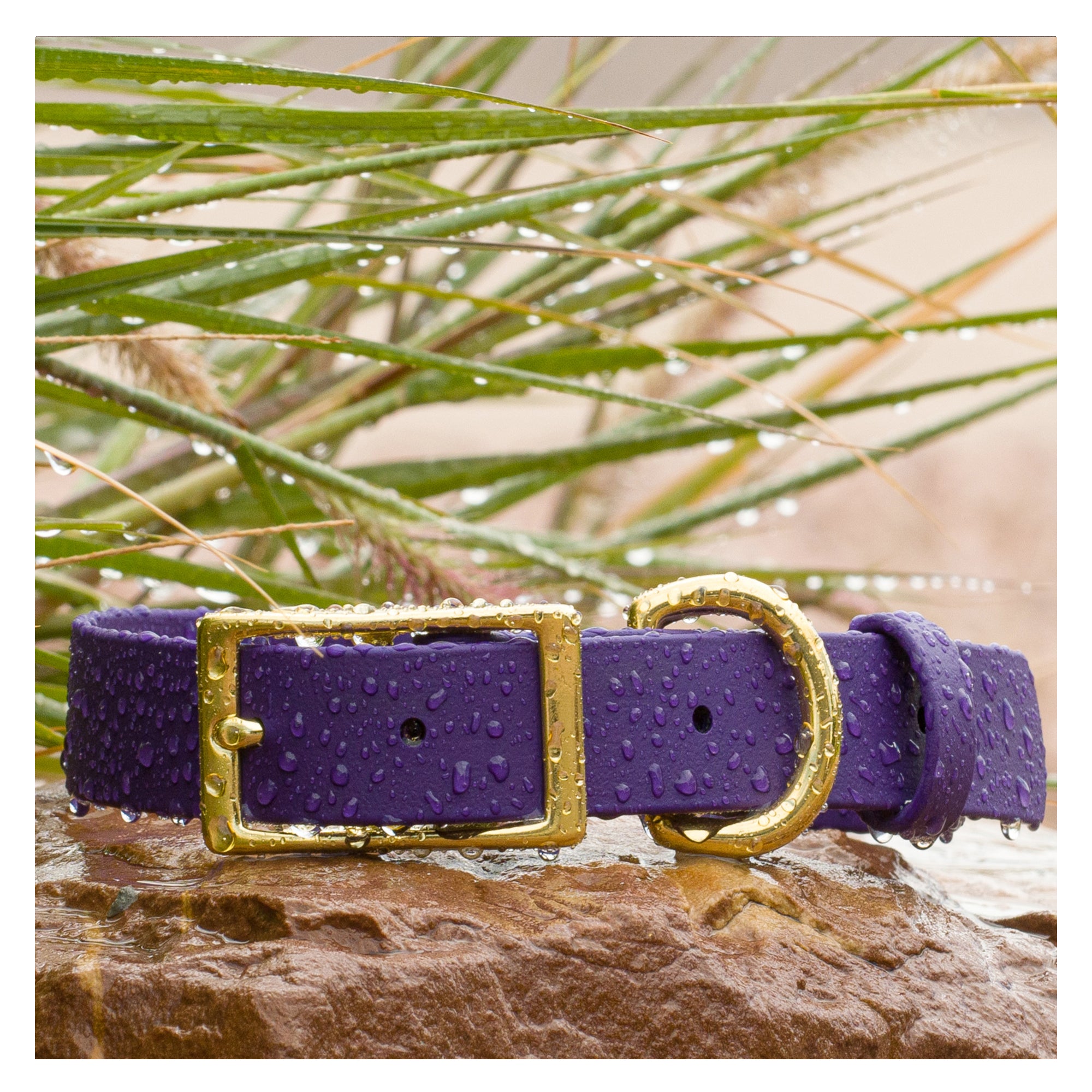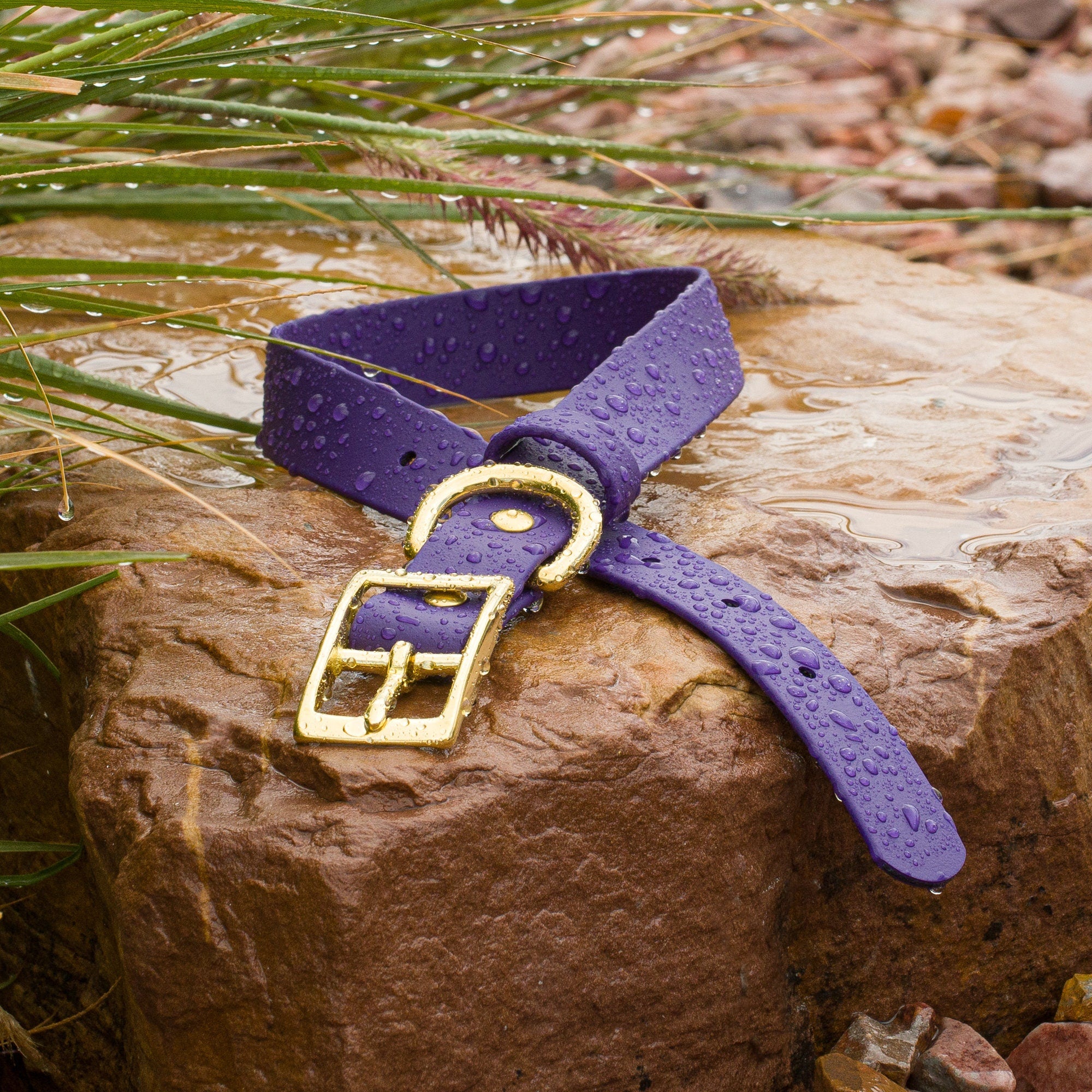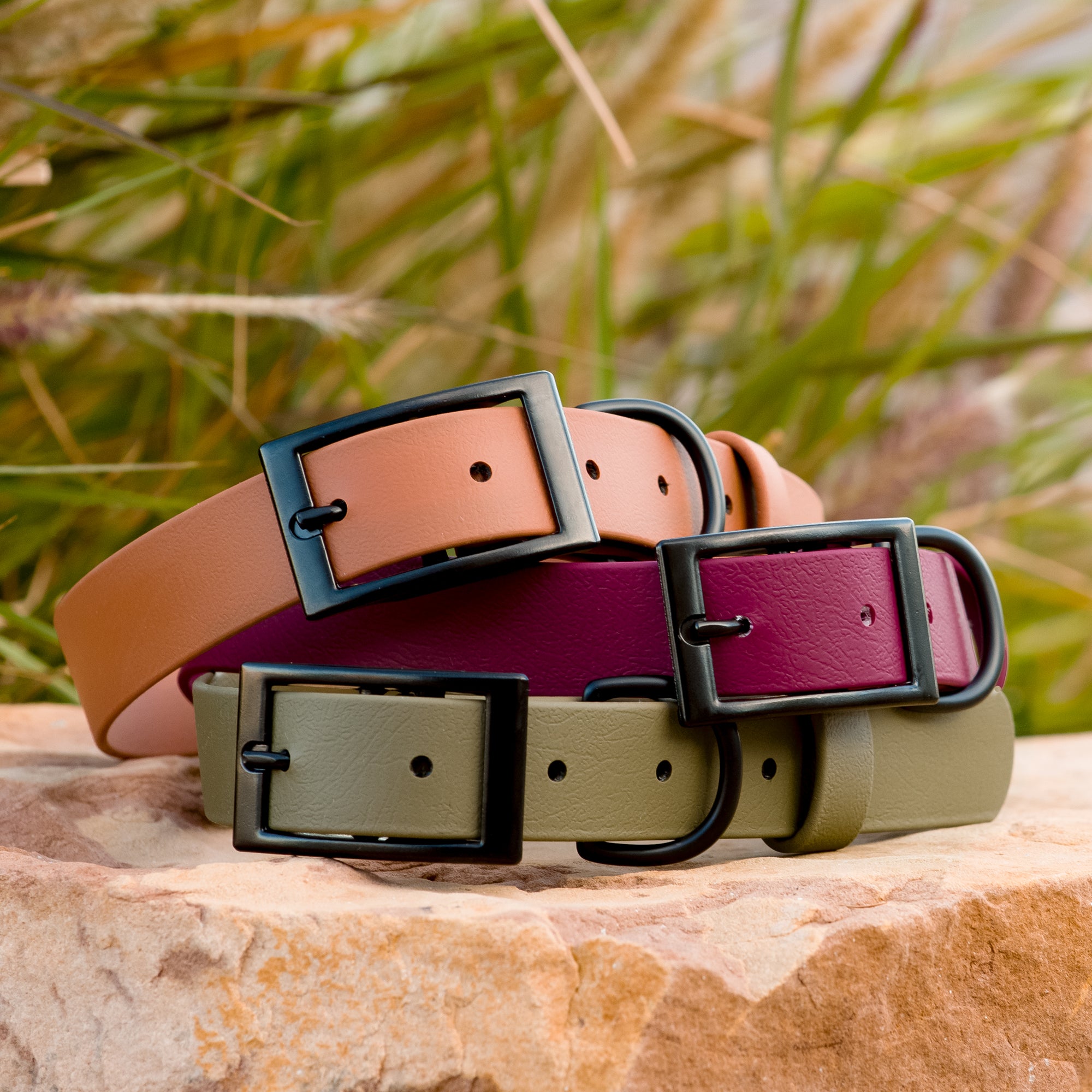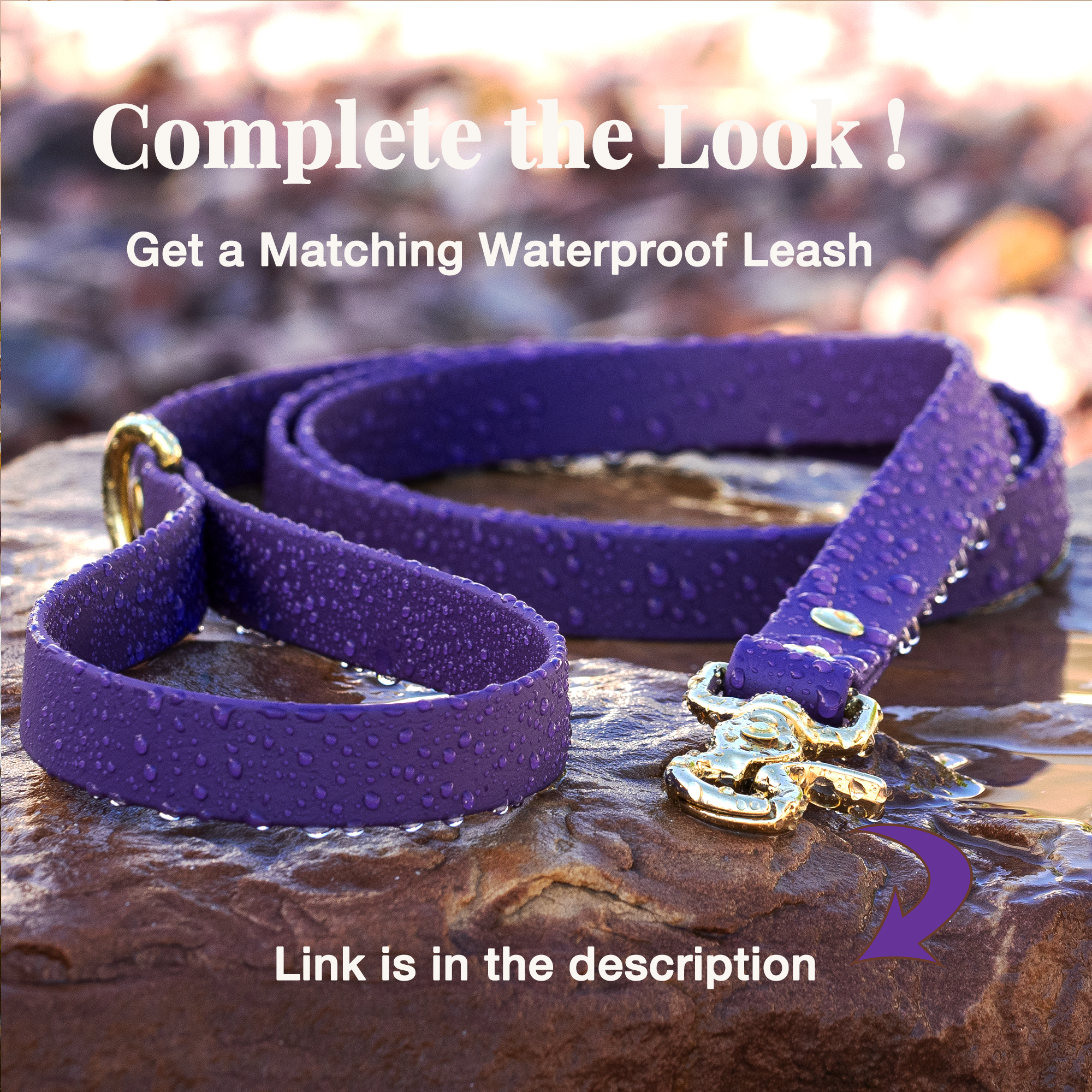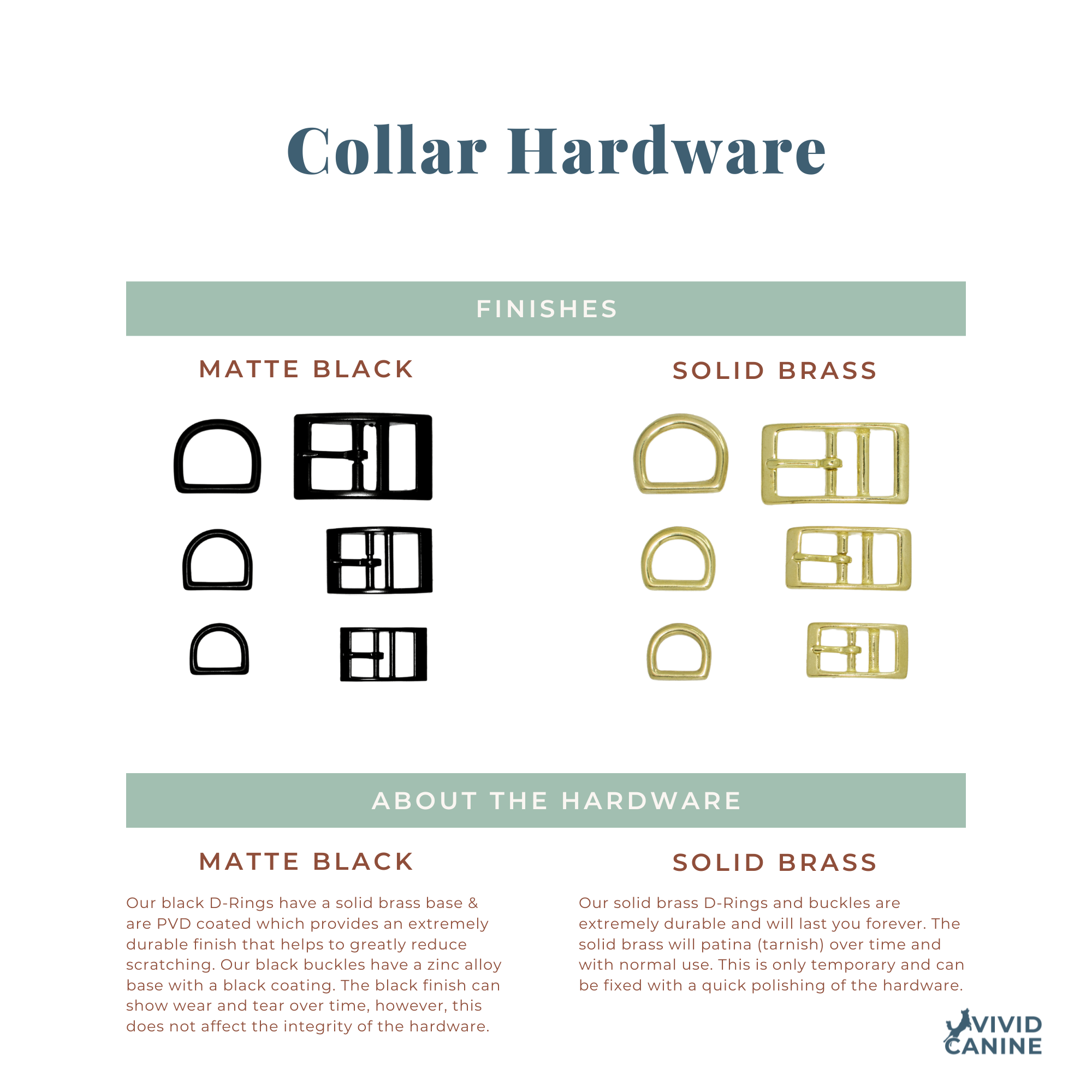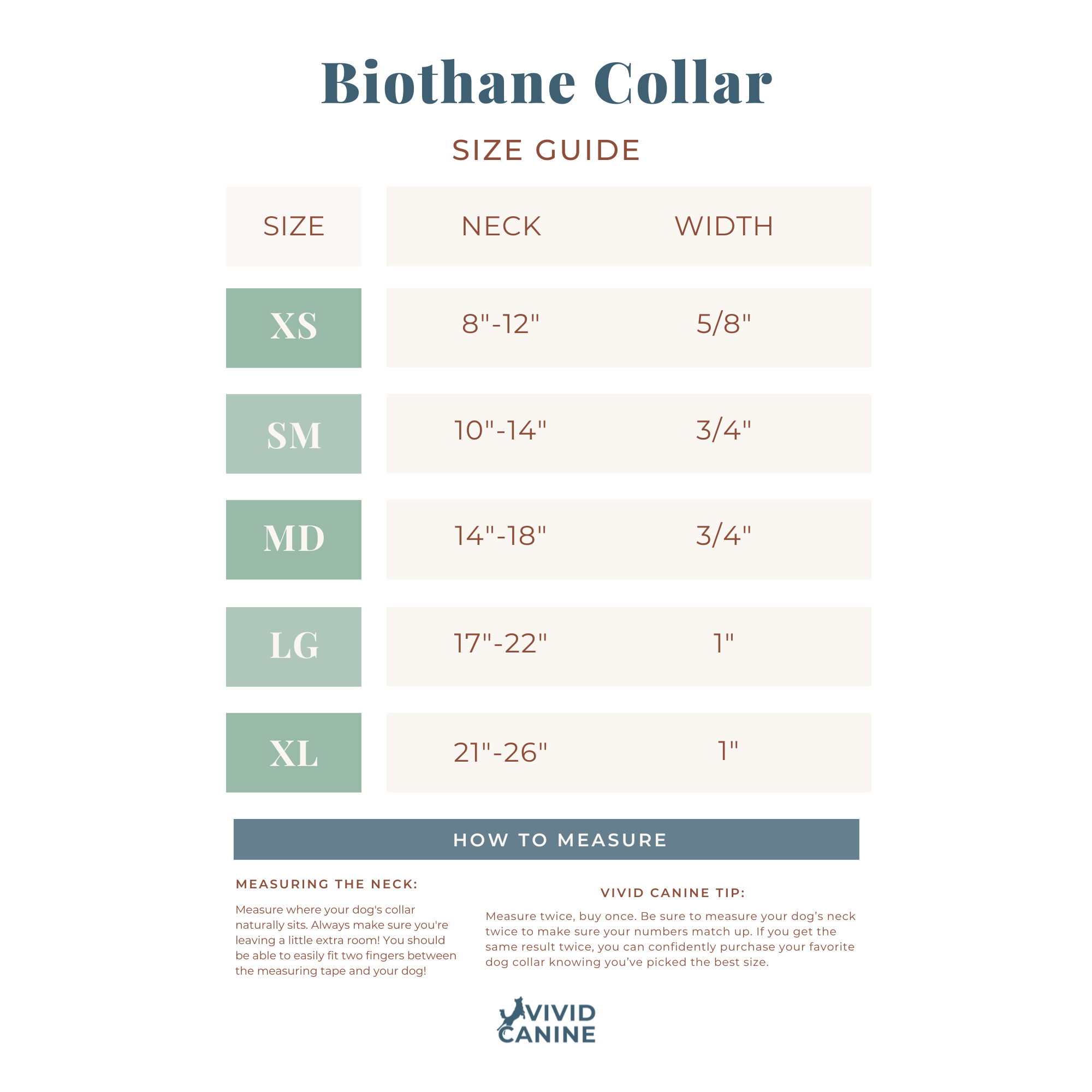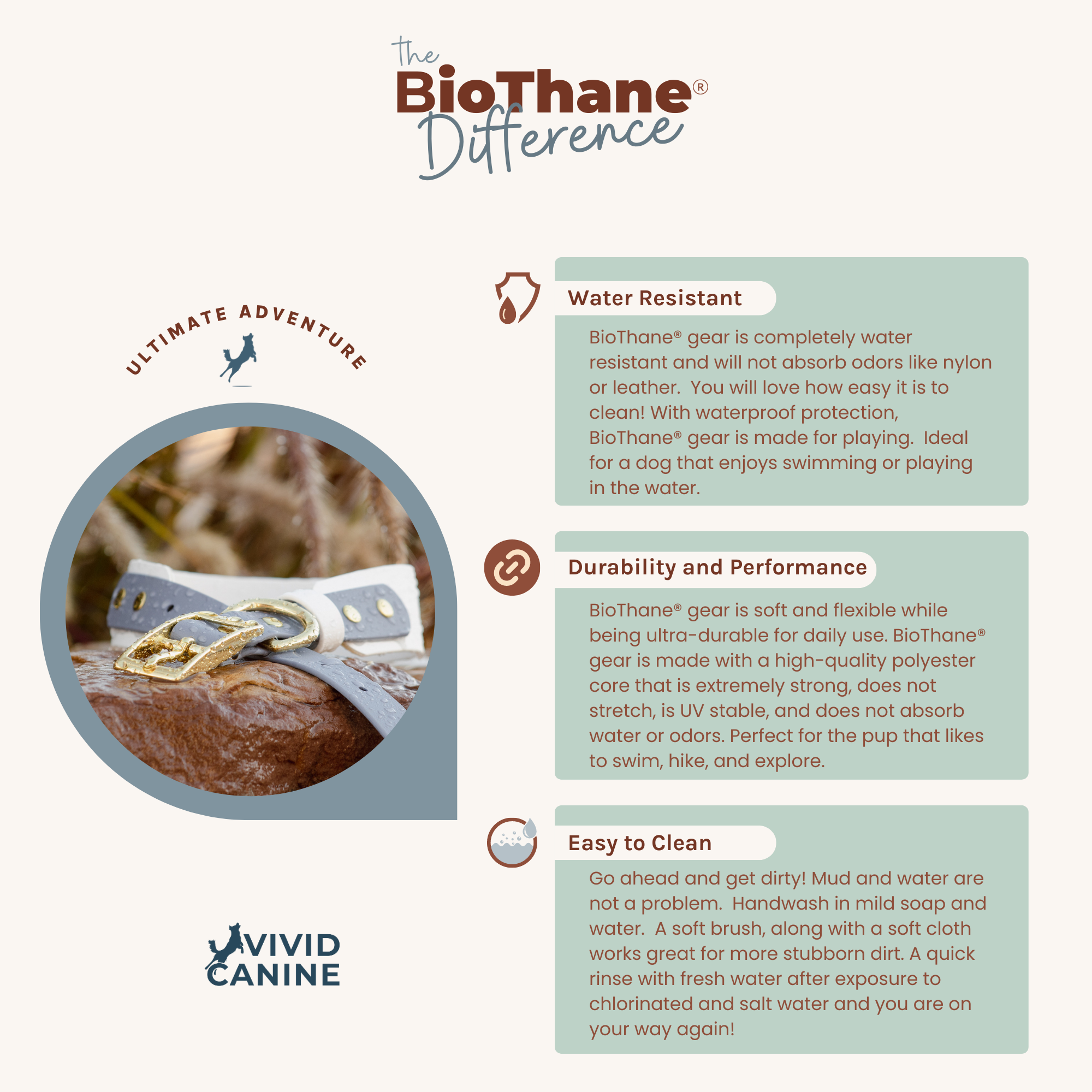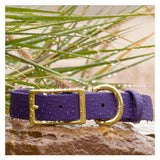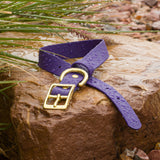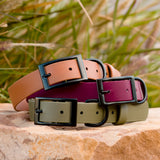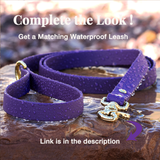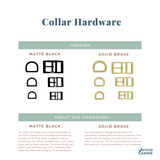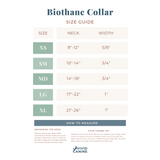 BioThane® Waterproof Buckle Dog Collar - Purple
Description

Durability, flexibility, performance: BioThane® is the next generation of dog collars. Our BioThane® waterproof buckle dog collar is ready for your next ultimate adventure! This genuine BioThane® waterproof buckle dog collar is incredibly strong and durable, making it great for outdoor play. BioThane® doesn't hold odor like nylon or leather. So no more smelly collars! Without a doubt, the lightweight material makes this collar perfect for the active dog. BioThane® collars are made to last. Your dog will have the look and comfort you always wanted from a collar when going on their daily adventures!
Details

• Genuine Beta 520 Standard BioThane®

• Machine riveted with solid brass rivets

• Solid brass hardware

• Matching Strap Keeper

• Made in the USA with love
Sizing

Sizing is based on hole placement for the buckle. For example, Large fits necks 17"-22". The holes are placed evenly at 17", 18", 19", 20", 21", and 22". We recommend choosing a size that will fit your dog on one of the middle holes. Be certain to allow for some wiggle room on either side. We are always here to help so please reach out with any questions you may have.

X-Small

• Fits necks 8"-12"
• 5/8" wide
• Weighs 1 oz

Small

• Fits necks 10" - 14"
• 3/4" wide
• Weighs 1.5 oz

Medium

• Fits necks 14" - 18"
• 3/4" wide
• Weighs 1.5 oz

Large

• Fits necks 17" - 22"
• 1" wide
• Weighs 2.4 oz

X-Large

• Fits necks 21" - 26"
• 1" wide
• Weighs 2.4 oz
Care

Hand-wash with mild soap and water. Dry with a soft cloth to maintain the longevity of your new collar.
Why Biothane?

BioThane is made with a Polymer coated webbing. The Polymer coating makes this webbing a great leather alternative, as it is more durable, waterproof, and easy to clean. It is maintenance-free, rinses clean in seconds, will not mold or mildew, and will not absorb odors.
BioThane® Waterproof Buckle Dog Collar - Purple
'5 stars review from Heather'
'5 stars review from Heather'
'5 stars review from Jpy'
'5 stars review from Jpy'