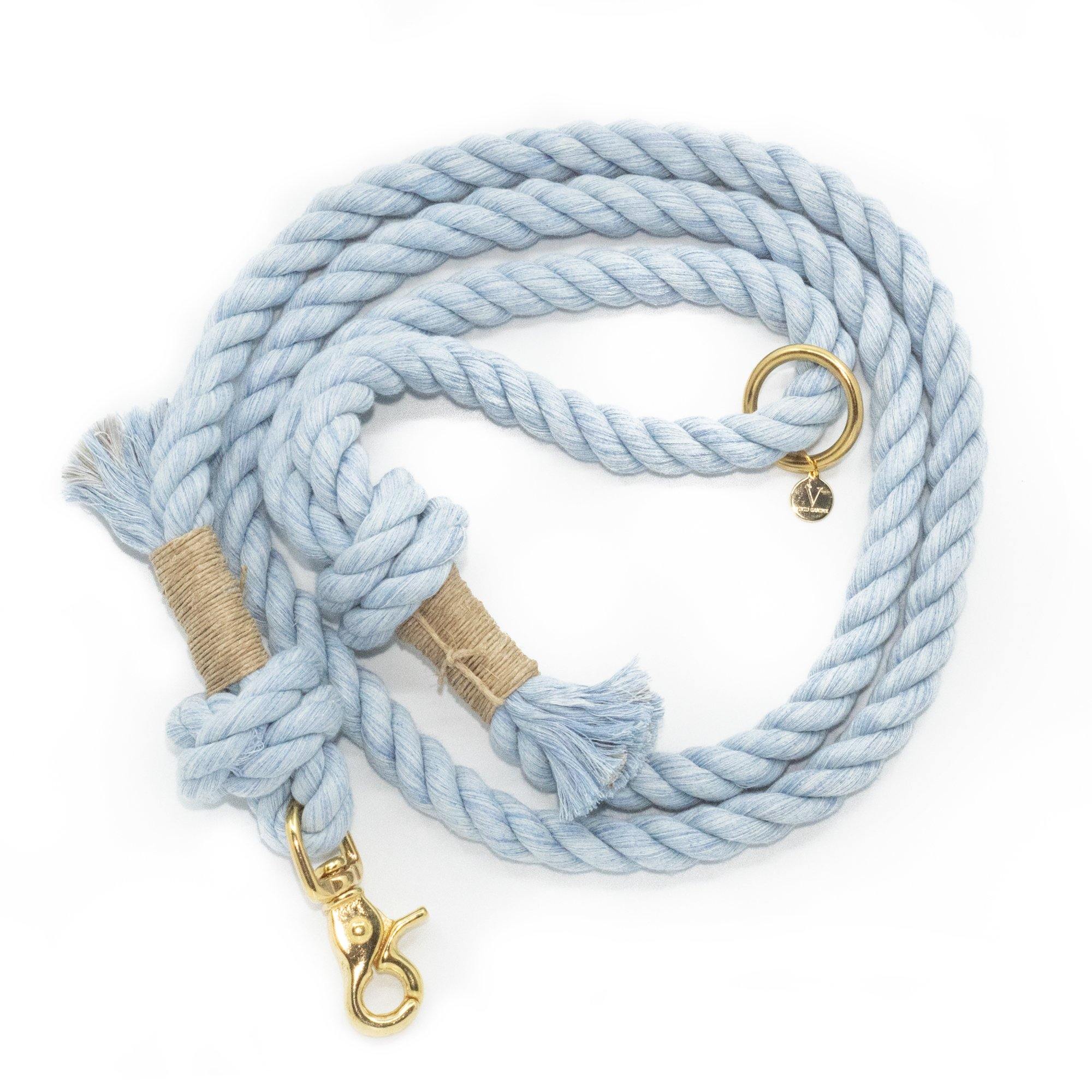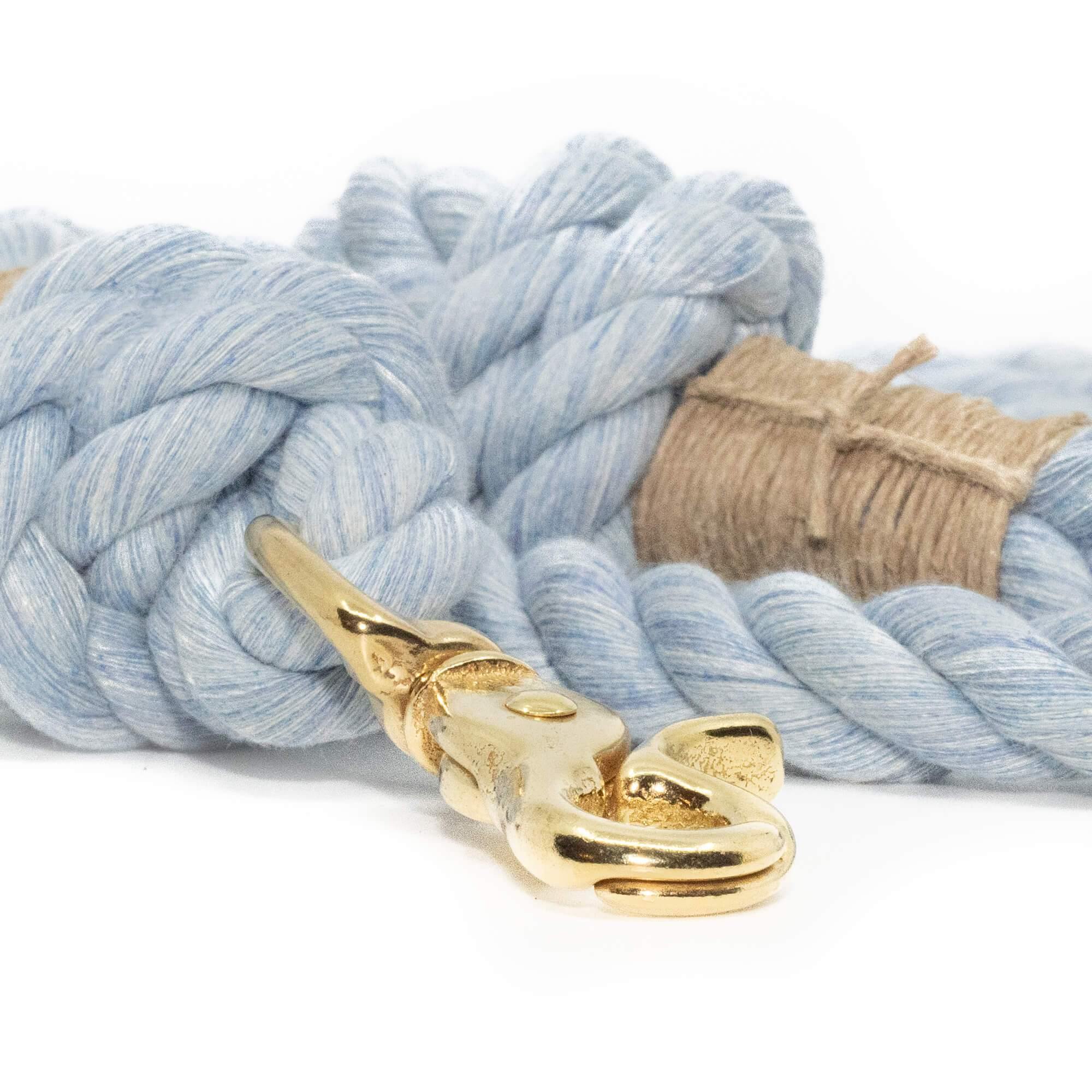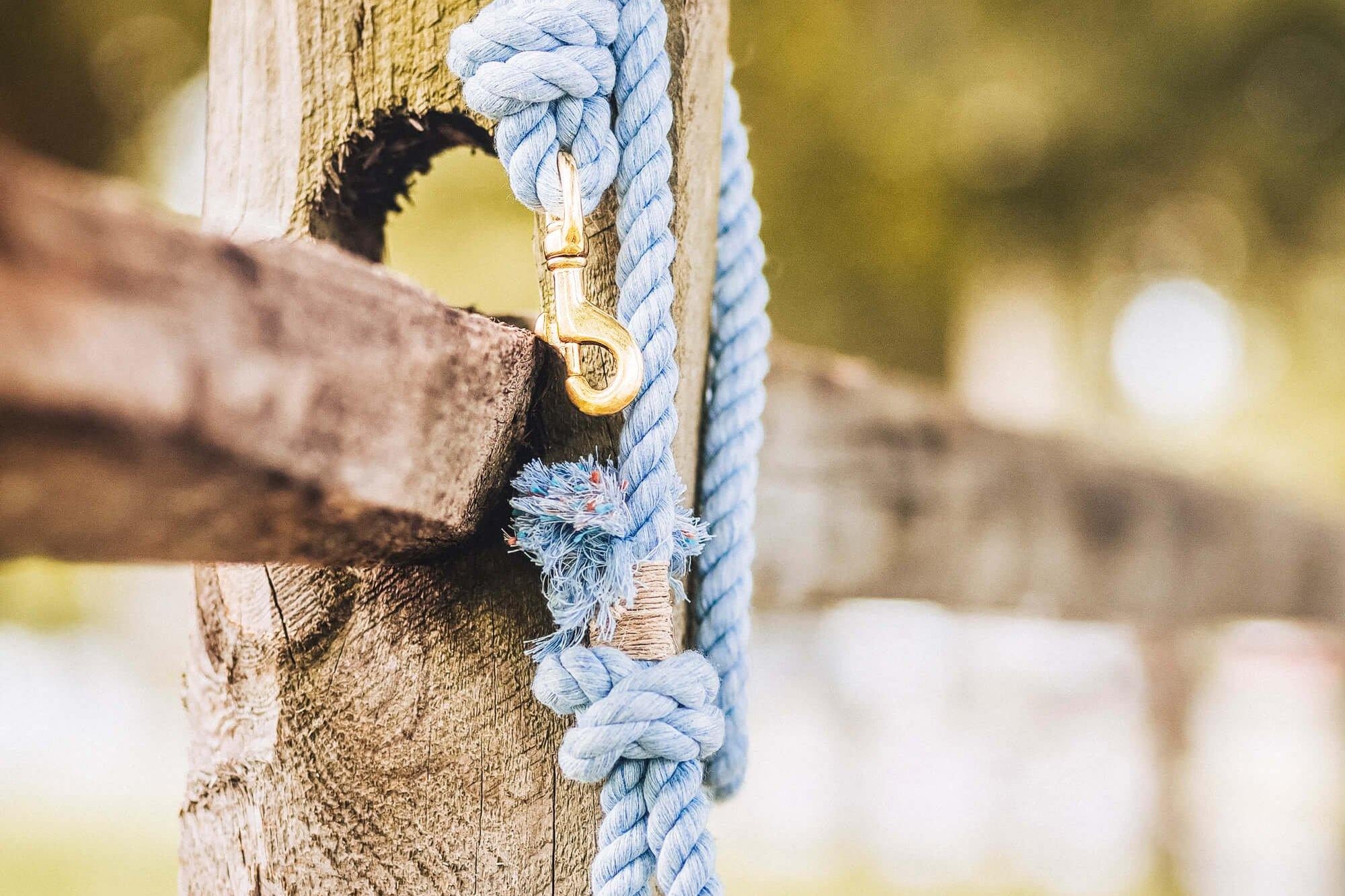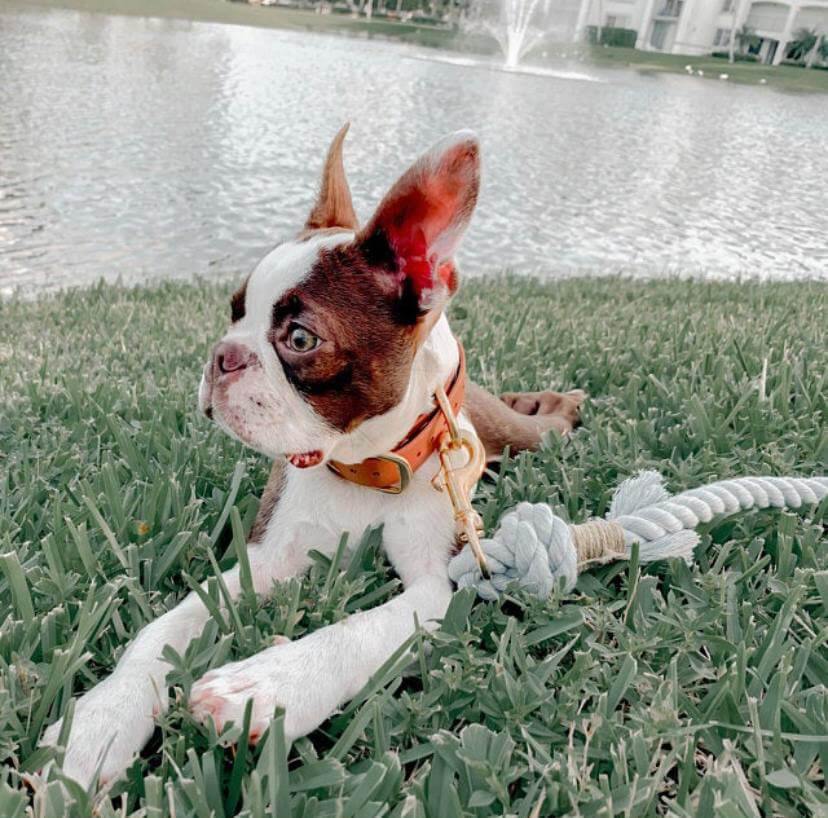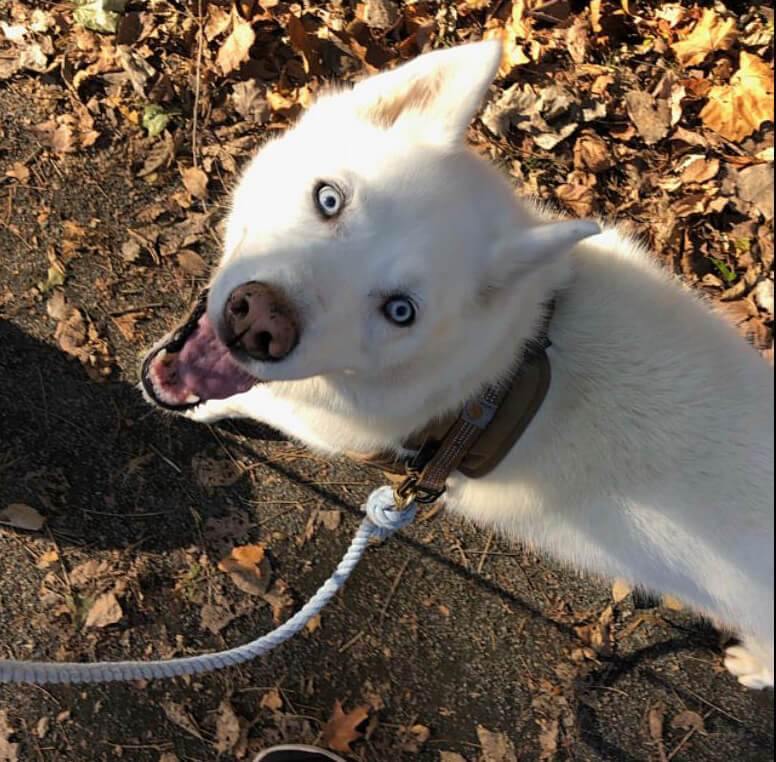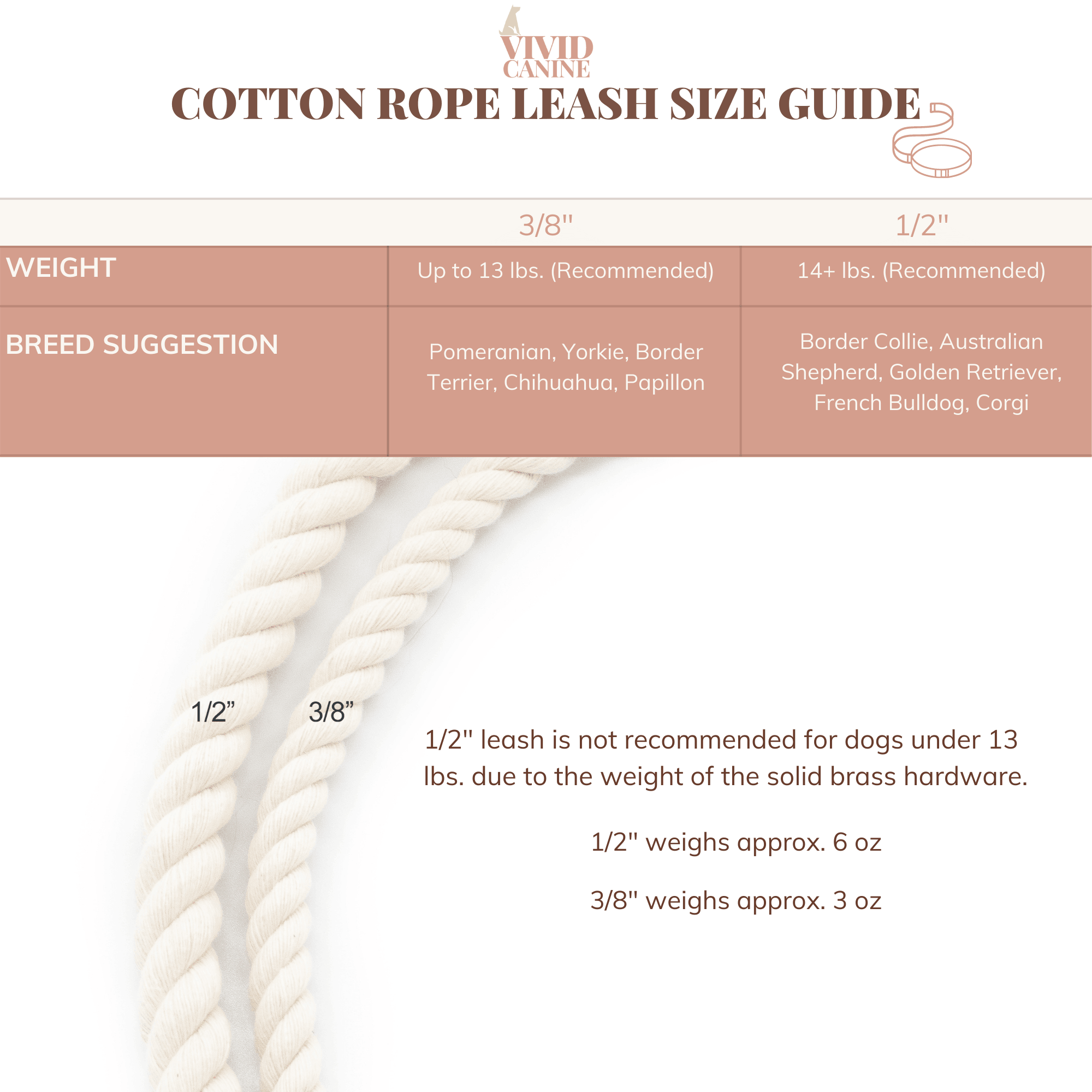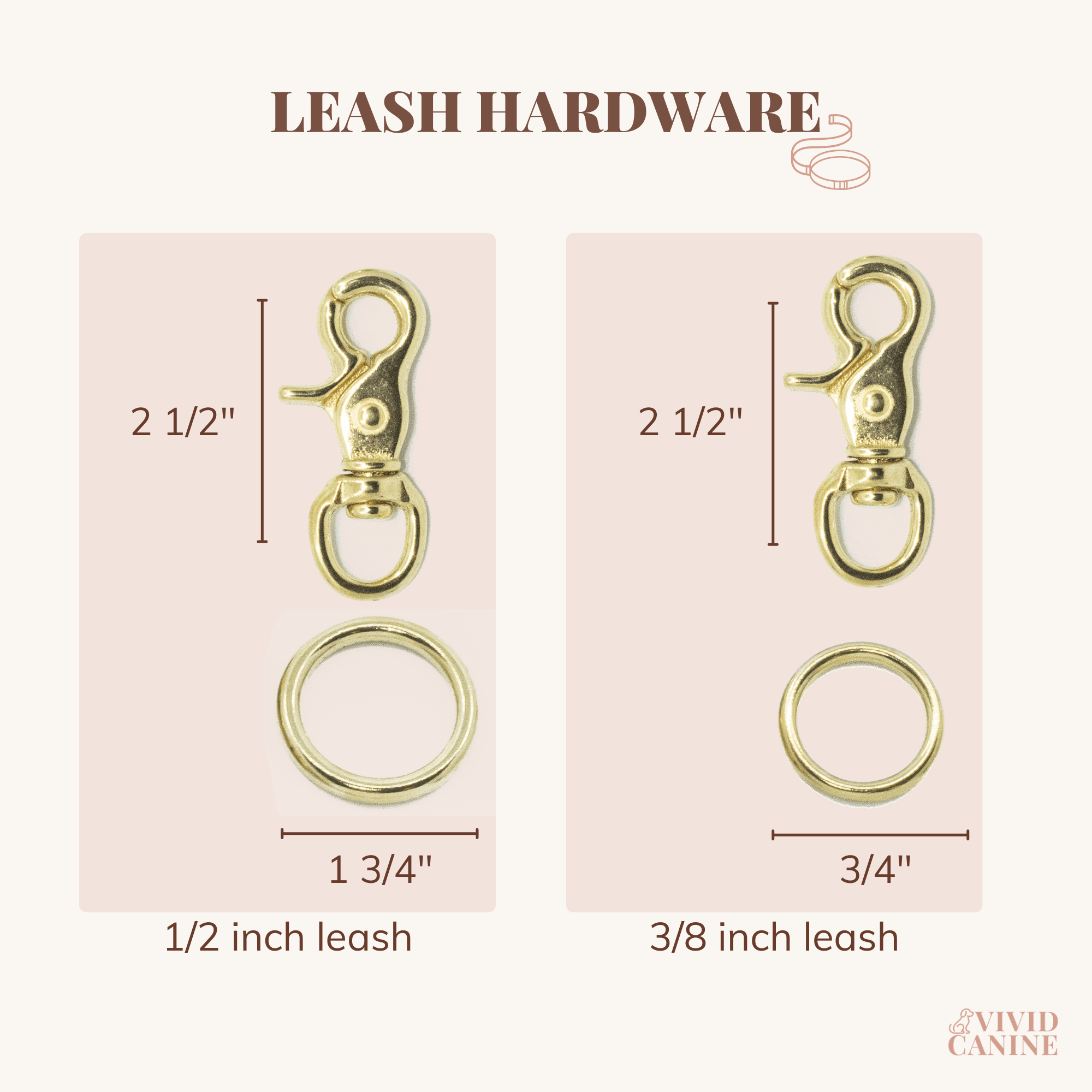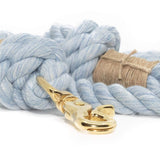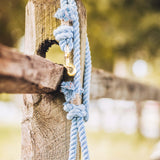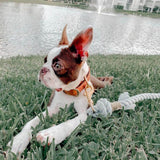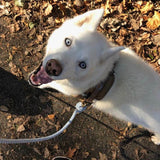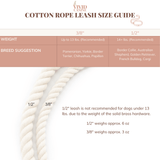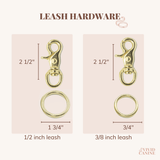 Cotton Rope Dog Leash - Sky Blue
Description

Strong and durable, but still soft on the hands, our Sky Blue cotton rope dog leash offers a beautiful accent to your pup's look. You'll be sure to turn heads while walking your pup with this super-soft cotton rope leash. Our cotton leash is handmade using three-strand natural cotton, along with low-impact, high-value upcycled yarns which are dye-free. Eco-friendly and 100% sustainable, yet strong and durable. Featuring a solid brass 360-degree swivel trigger snap.

 
Details

• Light Blue

• Solid Brass hardware

• Accented with hemp whipping twine

• Sustainable and Eco-Friendly

• Made in the USA

Sizing

1/2" width available
Rope length: 5 feet
Weight: 9 oz

Care

Hand-wash with mild soap and water. We recommend hanging your leash up and letting air dry.
Cotton Rope Dog Leash - Sky Blue
'5 stars review from Ally'
'5 stars review from Ally'
'5 stars review from Raquel'
'5 stars review from Raquel'
'5 stars review from Molly'
'5 stars review from Molly'
'5 stars review from Yesenia'
'5 stars review from Yesenia'
'5 stars review from Ali'
'5 stars review from Ali'