Cotton rope leashes for every size dog

Our cotton rope leashes are available in 1/2-inch or 3/8-inch diameter and measure 5 feet long. Great for small, medium and large dogs alike, these dog leashes are made to high specifications. Great for every weather condition, these dog leashes won't rot, freeze or break. They're also not susceptible to UV damage and work great in the outdoors. If you like strolling around the neighborhood or taking your hunting dog with you deep in the woods this is the leash for you.


Every leash is backed by our money-back guarantee if you're not completely satisfied. Treat yourself and your dog with this American-Made dog leash for a one-of-a-kind bonding experience.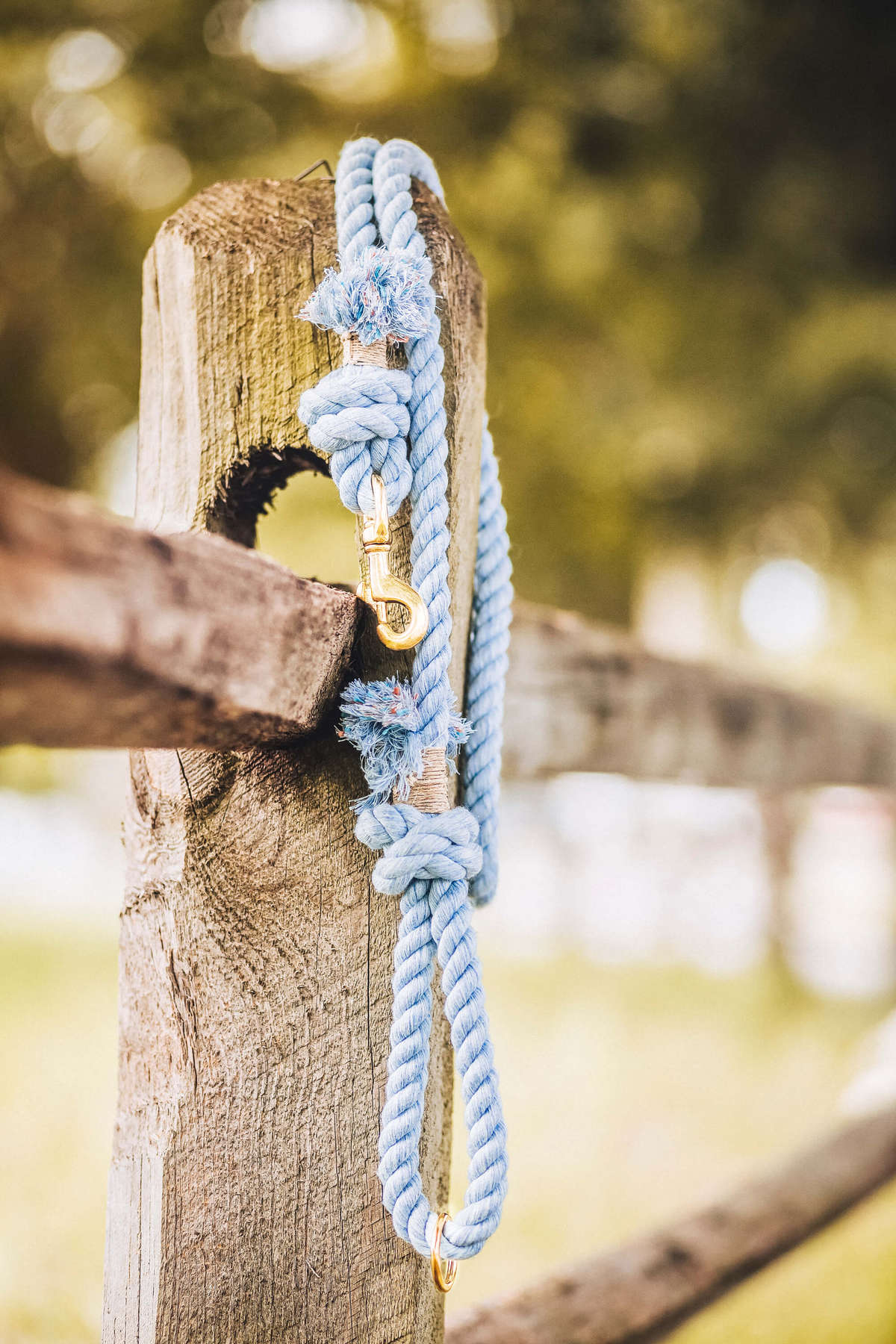 WALK YOUR DOG COMFORTABLY. with the softest twisted cotton rope dog leash. Our hand-crafted dog leashes are made with sustainable Twisted Cotton Rope and are very soft on your hands. With just enough give in the natural fiber rope you're sure to not burn your hand if your dog decides to pull. The hand woven loops allow for an easy grip.
MAN'S NEW BEST FRIEND. Have fun and keep your canine under control with this sturdy, straight-forward, heavy duty dog leash. At 5 Feet long there is plenty of room to keep your pooch by your side or give her room to roam.
STYLISH AND FUNCTIONAL. Every last detail is taken into account when constructing these dog leashes. These leashes are available in a variety of colors and color combinations and are hand-woven for strength and style. The solid brass bolt snap is strong and easy to clip on your dog's collar. The weave is then covered with eco-friendly hemp twine that is hand whipped over the ends for a seamless look.
WEATHERPROOF. Cotton rope works in all weather conditions - even if you like to walk the dog through freezing temperatures. Unlike other fibers, cotton rope leads are not susceptible to UV damage and work well in the outdoors.
HAND MADE IN THE USA. Vivid Canine takes great pride in producing the highest quality American Made leashes.